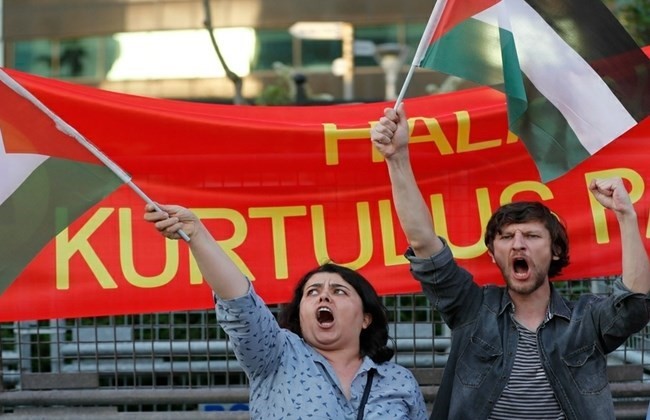 Protestors against relocating the US embassy to Jerusalem near the Israeli Consul General in Istanbul, Turkey (Photo: dailystar.com.lb)
Palestine summoned its ambassadors in Romania, Czech Republic, Hungary, and Austria after those attended the US embassy opening in Jerusalem.
The African National Congress Youth League (ANCYL) called on the government of South Africa to cut all diplomatic ties with Israel over the killing of Palestinians in Gaza. The League demanded that Israel's Ambassador to South Africa be expelled and the embassy status be downgraded immediately.
Pope Francis said he is worried about the escalating violence in the Middle East. He called on all parties to resume dialogue and bring peace to the region.
Guatemala on Wednesday opened its embassy in Jerusalem, two days after the US move.
Nguồn: vovworld.vn