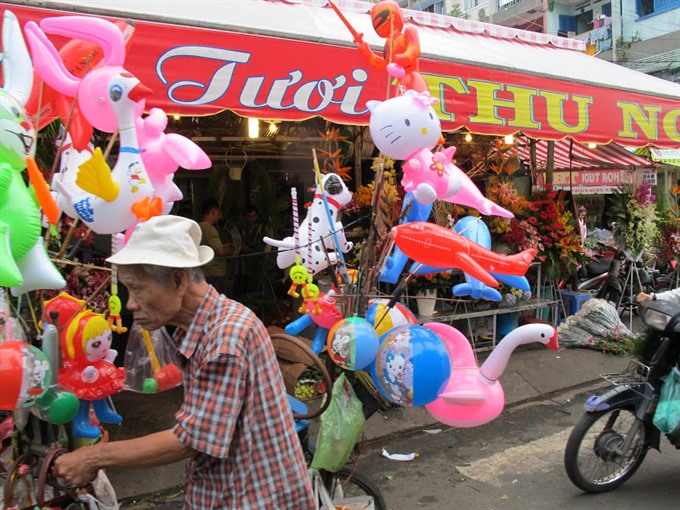 Hồ Thị Kỷ Flower Market in HCM City's District 10. — VNS File Photo.
Viet Nam News
HCM CITY — Hồ Thị Kỷ Flower Market and Võ Thành Trang Market are perfect destinations for people wanting to sample night life in HCM City.
Located in District 10, Hồ Thị Kỷ, the city's largest wholesale flower market, has more than 100 shops selling hundreds of kinds of dazzlingly colourful flowers.
It operates round the clock and its busiest time is from 2am to 4am when dozens of trucks bring tonnes of fresh flowers for delivering to the shops.
Võ Thành Trang Market on Trường Chinh Street in Tân Bình District is the only traditional wet market in the city that is open 24 hours a day.
Like Hồ Thị Kỷ, here too goods are delivered during the small hours of the morning. From 3am to 5am, the market bustles with activity. — VNS
Nguồn: vietnamnews.vn