The Government has decided to convene a conference to seek ways to accelerate National Single Window, ASEAN Single Window and trade facilitation in Ha Noi in May 2018.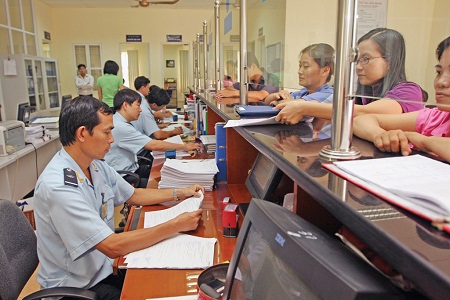 The event will be chaired by the PM, the deputy PMs and the Minister of Finance.
Among the attendants will be representatives from central agencies, ministries and government bodies, the Party Central Committee (PCC) Office, the PCC's Economic Commission, and the National Assembly's Economic Committee and Finance-Budget Committee, and members of the National Steering Committee for National and ASEAN Single Windows and Trade Facilitation.
The event will also bring together delegates from the provincial-level People's Committee across the country.
The Finance Ministry will deliver a review report and a summary report at the conference, alongside the reports from the Viet Nam Chamber of Commerce and Industry (VCCI) and the Central Institute for Economic Management (CIEM) evaluating the situation of reducing business conditions and administrative procedures for import and export items.
Participants will also hear reports from members of the National Steering Committee on the implementation of the PM's Decision No. 2020/QD-TTg dated November 17, 2015 on measures to enhance the efficiency of specialized inspection over imports and exports, and Decision No. 2185/QD-TTgdated November 14, 2016 on the implementation plan of the national and ASEAN Single Window mechanisms. 
Deputy PM Vuong Dinh Hue has assigned the Finance Ministry to set up an organizing committee of the conference, headed by the Finance Minister, which is responsible for directing the organization and implementation of the event.
VGP
Nguồn: english.vietnamnet.vn